The phrase "spamdexing" comes from the combination of the words "spam" and "indexing" and is used in search engine optimization (SEO) to refer to the process of manipulating the indexes of search engines using a variety of questionable strategies.
It is possible that you will not realize that the security of your information has been breached since you were unaware that the link forms you received were scam websites that were preconfigured to obtain your data as soon as you clicked on the link. When you search for a particular subject, the search engine returns results that are either web spam, SEO spam, or link spam.
Even most legit websites and web pages are being utilized as clickbait to direct users to pointless sites that generate search engine spam infection. By employing techniques such as keyword stuffing or hidden text, spamdexing is a method of using search engines that are scam-designed.
What is Spamdexing?
Spamdexing is used to manipulate search engine rankings to lure traffic to a given website in response to a search for a particular term. Spamdexing is a type of scam that many people fall for since they don't know what to look for. 
Developers who utilize unethical methods, such as keyword stuffing, comment spam, repeating unrelated phrases, and content spam, can cause significant harm to website owners.
Spamdexing is a technique that influences a search engine's interpretation of a particular topic area. Spamdexing refers to making websites rank well in search engine land by means other than legitimate means. 
A web designer's job is to make a web sites rank well in search engines. Thus they build sites by best practices they've learned; regrettably, some of these designers resort to spamdexing without telling their clients.
To rank highly in search results, SEO sometimes involves search engine poisoning. On the other hand, spamdexing is usually more offensive and produces results less relevant to the search than the user might prefer. 
Most search engines have mechanisms to counter spamdexing since many users get upset when they repeatedly come across spam sites instead of the content they were looking for.
When it comes to spamdexing, there is more than one style available, each with its tools and capabilities. It's crucial to note that many of these strategies are near-identical to legal SEO optimization strategies. 
While "white-hat" SEO works to increase a site's authority and traffic by legal means, "black-hat" SEO promotes irrelevant information to trick consumers into visiting malicious websites.
Is it an issue?
Spamdexing was a massive problem in the 1990s, and search engines were fairly useless due to spamdexing. Then Google came along and started using its considerable computing power to modify search results and other forms of algorithmic evaluation to highlight quality websites and content favourably. 
Sites deemed spammy or broke the search engine's criteria faced penalties such as lower rankings or even being blocked. Though at a diminished scale, spamdexing persists.
Google's SERP was discovered to use cloaking, a type of spamdexing, in 2011. This strategy aims to trick search engines into thinking they're seeing one thing when they're seeing something else. Because it tricks people into seeing different search results than they got, cloaking is against Google's Webmaster Guidelines.
To combat this and other forms of search engine abuse, such as Black Hat SEO, the Google Penguin algorithm was introduced in 2012. Several subsequent, more nuanced Google algorithm modifications have significantly impacted SEO throughout the years.
Google has already announced that it has increased its efforts to remove unnatural links through ranking improvements and scalable manual interventions to the point where it can guarantee less than 1 percent of spammy search results. 
These numbers are expected to rise even further after the May 2020 Core Update release, designed to incentivize high-quality, original content creators.
Penalties happen if you use methods that jeopardize the integrity of the affiliate marketing program or generate fraudulent revenue based on illegitimate clicks, such as being blocklisted from several search engines and litigation.
How does search engine spam work?
The goal of search engine spam is to influence search engine ranking and drive click-throughs to a scam-designed website. To accomplish this, hackers will compromise a legitimate website and then inject keywords and links to another page they have created specifically to steal people's assets.
By hijacking popular sites and injecting links and keyword stuffing, bad actors create direct traffic to their scam domains. Rather than getting ranked the way most legit websites do, bad actors piggyback off a typical site's credibility in the eyes of a search engine.
The search engine results pages use ranking algorithms to determine where to rank a website and what keywords and categories the website is relevant to. While some search engines base their rankings on the meta tag portions of the page, others search for keywords just inside the website's URL or throughout its content.
To spamdex a website, hackers employ a wide variety of strategies. Some of these techniques include spamming the web with irrelevant content (such as connections to other, more popular websites) and writing articles or leaving comments that make no sense to humans but are optimized for search engines.
Types of Spam
Search engine spam can show up unexpectedly. Let's focus on typical spamdexing spots.
Spam Pages and Posts

Hackers can design and optimize entire site pages or blog entries for spamdexing. Much of a hacker's work is already done when a legitimate site has a good search engine rating.
Spam Keywords
Spamdexing uses keywords. When shady keywords occur on a legit website, search engines index it for those search terms. People searching online for medications, sports gear, essay writing, or lending services often find scams where they pay for something but never receive it.
Spam Links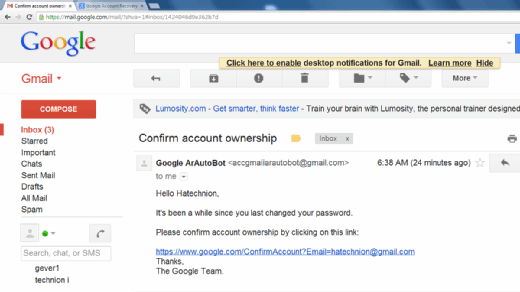 Scammers love links. Otherwise, a dishonest website couldn't get traffic. You'd think buyers wouldn't buy medications from a museum or florist, yet SEO spam is the most common website infection.
Spam Ads
If a website that has been hacked has banner ads or calls to action (CTAs), hackers can easily change the content or add new elements to get people to visit their scams. This can be very effective because these clicks often happen after a shopper has already decided. They might not even wonder why a CTA is in a particular place.
How to eliminate spam?
Spamdexing is a problem for website owners, but keeping them off is primarily a matter of best practices.
Generate stronger passwords
Unfortunately, a password like admin000 is easy to guess. Use strong passwords, especially for sensitive areas of your site.
Always manage your site
First, recognize an SEO spam infection. Too often, website owners don't realize they've been hacked until they're blocklisted or lose credibility. Regular scans are like a medical checkup you should conduct.
Use Web Application Firewall (WAF)
Web application firewalls (WAFs) are essential for preventing search engine spam. A WAF speeds up site load times. It defends you by updating known threat definitions, like a bouncer warding off creepers.
Run updates
Don't overlook plugin or app updates. Updates contain security updates to thwart hackers. Without updates, your site is vulnerable to SEO spam infection.
Disavow backlinks
Google's disavow tool lets webmasters tell Google to ignore a backlink when reviewing a website's links. This is helpful if a site has unnatural links.
Take advantage of the Google Search Console
Google Search Console's "Search Traffic" and "Manual Actions" capabilities help identify Google Penalties.
If suspicious, report spam. Google invites anyone who witnesses unfair practices to artificially boost PageRank to report it through webmaster tools or their public spam report to help prevent spamdexing.
Conclusion
Spamdexing has changed over time in new ways. Many search engines, including Google and other search engines, upgrade their algorithms and remove spamdexing pages from their indexes. They may block an entire website if it's ranked via unethical methods.
Users and web admins should be wary of these approaches and spot spamdexing early.